Solar Powered Security Camera
——Free SD card when you place order
Solar + battery,even working in cloudy&rainy days,WIFI and 4G two options,1 set also factory price,Factory private model ,Support customization.
WIFI and 4G outdoor Solar Powered Security Camera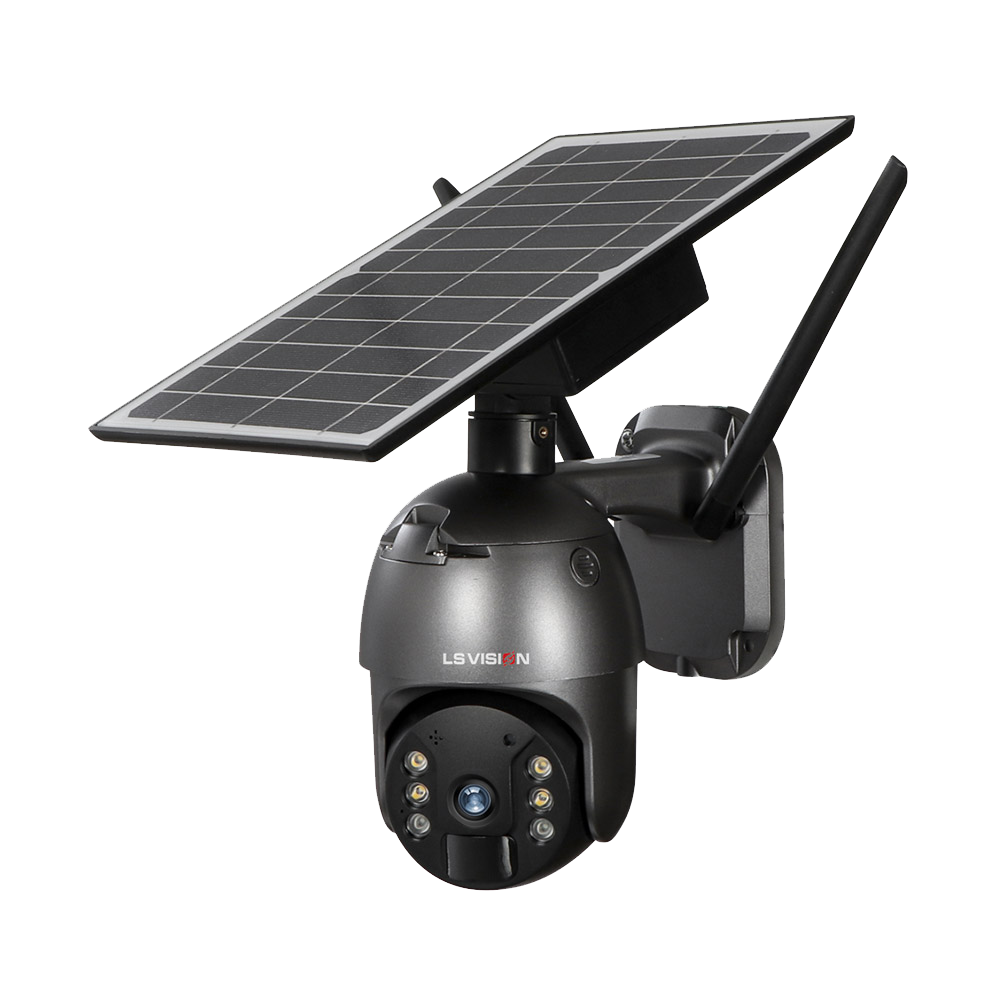 LSVISION's Solar-Powered Security Camera Setup perfectly suits areas where you need robust performance but power supplies and Ethernet cables cannot reach. At the same time, they can also supply backup power to resolve monitoring interruptions due to power failures in a conventional power supply scenario.
How to use the Solar Powered Security Camera?
Often, end users or system integrators have to purchase and assemble various parts by themselves to build a standalone security system for applications where electricity and internet is unavailable. This process takes loads of design work and time to find the proper parts and results in excess costs and power consumption, along with low-stability and difficulty using the system.
Power Free
Solar and battery powered
Remote monitoring
Mobile APP playback
Motion detection
Push infor and record
Two-way voice
Two-way voice intercom
TF card storage
Supports cloud storage

IP66 waterproof
Suitable for weather
lnfrared night vision
Distance 15 meters
lInduction night light
Street lighting at night
Cycle storage, automatic coverage
Tips:Recording days is calculated according to the 24-hour continuous recording mode,just forreference, please main focus on the actual consumption.
Insert SD card to record
APP to check video and download
Smart cloud storage
Need to buy in the app
Real-time monitoring does not consume data without turning on APP!
In SD mode, about 120M per hour, HD mode, about 240M per hour~
1G traffic can be viewed for about a month!
lt is suitable for places where there is no network,such as fish ponds,
orchards, farms, roads, and doorways.The more and more popular Solar Power Battery Camera products are loved by more and more people .
Install by yourself, no need to hire professional construction personnel,1 time trying better than 100 times seeing
Step 1: Choose Models ( 4G or wifi)
If the installation location covers wifi, such as your courtyard, home parking lot, home swimming pool, you can choose the wifi version; if the installation location is too remote and does not cover wifi, you can choose the 4G version, for example, farms, orchards, Ranch, fish pond, etc.
Step 2: Choose install place
After determining the location to be monitored, adjust the installation angle of the solar panel to ensure at least 4-8 hours of direct sunlight a day.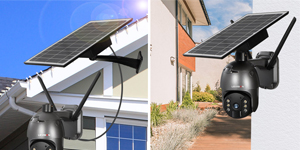 Step 3: Download u-box APP
In the mobile application store, search and download U-box APP or directly scan the QR code of the manual to download (i-cam+ application is also supported).
Step 4: Scan the QR code to add camera
Follow the instructions in the manual and scan the QR code to add the device. After the addition is successful, remote monitoring can be achieved.
How to install solar camera ?
Free SD card when you place order, We'll get back to you within 2 hours